I have received information and materials from ©Johnson & Johnson Consumer Inc. 2017. The opinions stated are my own. This is a sponsored post. #ForBetterTomorrows #BetterTomorrows #FallBack #CollectiveBias
Sleep is something that's very sacred to me. If I don't get the proper 8-hours a night, I'm a complete slug the next day. No joke, though. Sleep-deprived me is way more dangerous than hangry me, haha. Anyone else out there like me in this way?
Now that Daylight Savings has kicked in, and we have less hours a day with sunlight, it's important that we make the most of the time that we do have during the day. The best way to get a head start on making the most out of our winter days is to get a great night's sleep the night before. In the winter, we can experience minor aches and pains, and sometimes they can lead to a bad night's sleep. This is why TYLENOL® is collaborating with Walgreens to help treat consumers that are experiencing sleepless nights!
Today, I want to share my nighttime self-care routine with you. This routine helps me to unwind and relax, which is perfect for getting my body ready for a good night's sleep.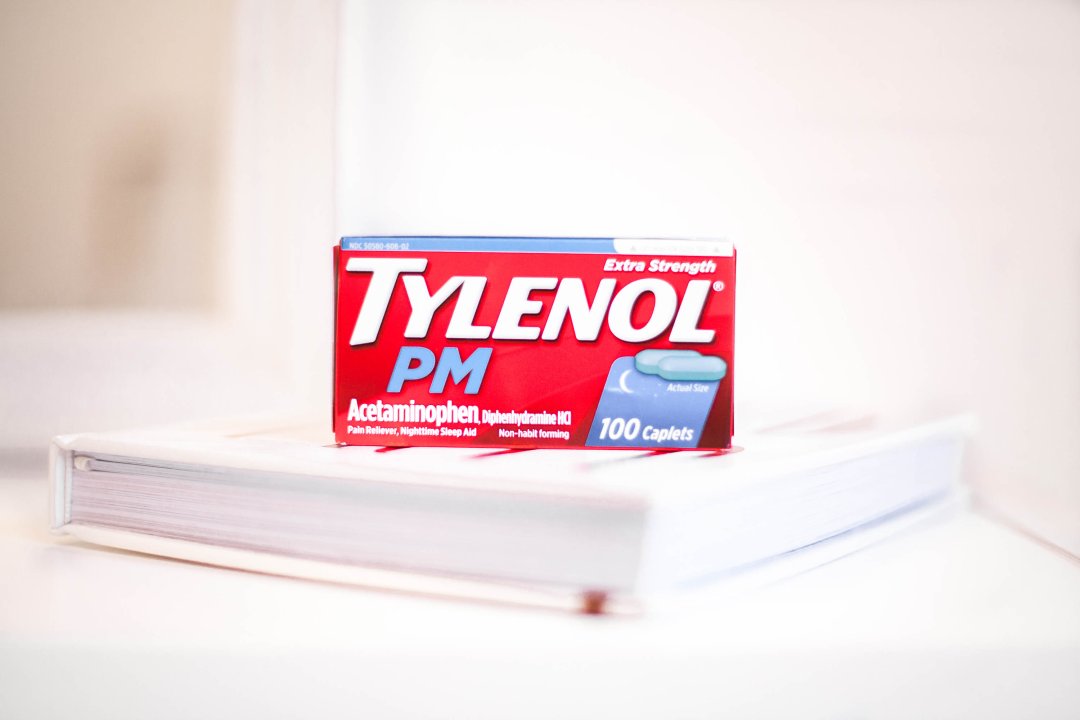 You can shop the image above by hovering over the image!
MY NIGHTTIME SELF-CARE ROUTINE:
1. Turn Off Electronics 30 Minutes Before Bed // When it's time to get ready to sleep, I try my best to turn off electronics at least 30 minutes before bed. Sometimes I let this slip if it's with a TV show, but when it comes to social media, I have actually been pretty good at staying off of it for 30+ minutes before bed. This helps my mind to be at ease and to not think and think about whatever I was reading beforehand. In today's day in age, I think it's key for everyone to unplug and shut off electronics, especially social media in advance before hitting the hay.
2. Turn The Lights Down Low // One of the things that Michael was adamant about when we moved into our home was to install all smart home technology. This includes thermostats and lighting… he's a techy, haha! Anyway, he re-wired everything and put that majority of our lights on dimmers that he can control from an app. It's super cool. We have a mode called "bedtime" and it dims and turns off our lights. It's perfect to help our bodies adjust to sleep mode.
3. Take TYLENOL® PM If Dealing With Aches & Pains // I deal with minor aches and pains here and there, especially in the wintertime when the cold just seems to cut right to my bones, making my aches more frequent. When I'm dealing with lower back pain and headaches, it can make falling asleep almost impossible some nights. I've had nights where I've tossed and turned the entire night, and some nights where I simply ended up getting out of bed, because I couldn't fall asleep. Talk about miserable!
TYLENOL® PM is what I turn to when I'm experiencing minor aches and pains at night. If you're struggling with minor aches and pains that cause sleeplessness, give TYLENOL® PM a try. Use only as directed. This is a sleep aid that's to only be used when experiencing minor aches or pains.
Again, with fewer hours of daylight upon us, a good night's sleep is as important as ever. A bad night's sleep caused by pain can lead us to not making the most of the daylight hours we do have. Life is too short for minor aches and pains to get in the way of enjoying our lives.
You can find TYLENOL® PM at Walgreens in the Pain & Sleep aisle.
4. Take My Makeup Off & Do My Skincare Routine // Taking your makeup off is so, so, SO important. It makes me squirm thinking about all the years I'd just sleep with it on. Ick! After I take my makeup off and wash my face, I apply a moisturizing night cream and if needed, an acne spot treatment. Sometimes I'll do a face mask at night, too. I try to do a face mask treatment at least once a week. Skincare is important, friends!
5. Get Comfortable & Cozy // After taking care of the first steps of my routine, I'll head to the bedroom to change and get cozied up in bed. I love wearing my favorite pajama pants and a cozy t-shirt to bed in the winter. Michael and I like to lay down and talk about the highlights of our day as we cuddle up. We always bring Juniper (our cat) to bed with us, but she usually squirms away, haha. She'll always come back and sleep at the foot of the bed – that's as close as she gets to cuddling us.
What are some of your nighttime self-care practices that you keep? If you're having trouble sleeping at night due to minor aches or pains, be sure to try TYLENOL® PM. Let's chat, friends!!
Let's connect! >> Facebook | Instagram | Twitter | Pinterest | Snapchat
TYLENOL® PM contains a pain reliever and nighttime sleep aid. ©Johnson & Johnson Consumer Inc. 2017 The third party trademarks used herein are trademarks of their respective owners.