This shop has been compensated by CollectiveBias, Inc. on behalf of its advertiser, ZonePerfect. #MyLittleWins #CollectiveBias
As a full-time blogger who works from home, there are many struggles that I face on a daily basis. With working from home, I'm often distracted by things that aren't work for me, like watching Netflix or playing with my cat all day. Finding the balance between work and housework is also a struggle somedays. But, the main struggle that I have faced not only as a full-time blogger, but as a person in general, is prioritizing well. Can you relate?
I have always been type of person who has viewed everything as a high priority. I used to think this was a great trait, but in all reality it's quite unhealthy. Prioritizing well is a struggle that I think we all have dealt with in our lives at one point or another. Prioritizing effectively isn't an easy task by any means, but when we implement steps to prioritize properly, we're in for a great win! Little Wins™ are great wins!
Today, I want to share with you some tips that will help you to prioritize well and be more productive. I'm definitely still growing in this area, but I know that many of these practices that have helped me can definitely help you, as well.
5 TIPS TO PRIORITIZING WELL:
1. List Out All Of Your Tasks // The first thing I do when trying to figure out the best way to prioritize everything on my to-do list is to write everything down that I need to do that day. I don't write them in any specific order; I just write. After I've gone through and made sure everything is written down that I'd like to get done that day, I then start to prioritize from start to finish. While this seems like such a simple step, it's such a necessity to making sure that you don't miss anything.
2. Focus On Urgent Tasks, Then The Rest // It's extremely important to make sure that you start off your day by focusing on the urgent tasks at hand. Do you have an important email to send out or a call you need to make? Most of the time, something that's urgent is usually something time-sensitive. Start with the time-sensitive items on your list and once you've finished those, work on your daily tasks.
For me, some daily tasks are replying to emails, participating in community promotion threads in Facebook groups, and jotting down future content ideas.
3. Order Tasks By Effort // For the remaining tasks that you have on your list after completing the urgent and everyday tasks, be sure to order them by effort. They always say that you should work on the hardest or longest task first. This might not be our first choice, but it's definitely the smartest one.
For example, after I'm done replying and sending emails in the morning, I work on shooting and editing photos for the blog. This typically takes the most time and energy, because I need to shoot at the right time of day for proper light and editing is just simply time-consuming. After shooting and editing photos, I will then work on writing blog posts.
When it comes to housework, I'll throw in the laundry first and wash the dishes before any other smaller tasks to do around the house.
4. Stay Energized 
// One of the most key parts to prioritizing well is to be energized and focused. If you're dragging and unfocused, you're not going to prioritize in the order that you probably should. This is why I always have
ZonePerfect® Nutrition Bars
on-hand at my desk. They're delicious and the perfect pick-me-up to boost my energy to stay focus on my daily to-do lists, especially if I become a bit hangry, haha.
To grab some ZonePerfect® bars for yourself, head to your local Walmart to find them in the nutrition section. Or you can shop the image below for your convenience! 🙂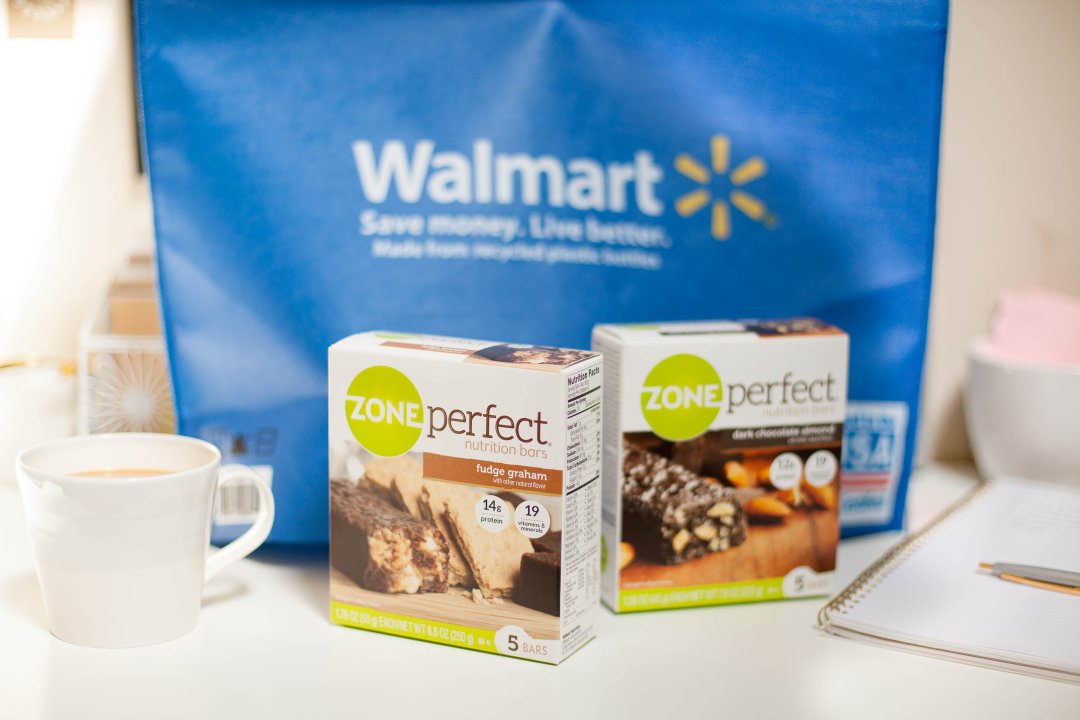 5. Be Willing To Be Flexible // While it'd be nice to get everything checked off your list in the order you listed them, sometimes that just doesn't happen. That's okay, though! Be willing to be flexible with your to-so list. Somedays you might have extra tasks on your plate to balance, so you might need to focus less on an area than normal. Flexibility is so huge in accomplishing your priorities.
#MyLittleWinsSweepstakes (8/4 to 9/12)
[bctt tweet="5 Tips To Learning How To Prioritize Well" username="SummerTelban"]
These are five of the most important things that have helped me learn how to prioritize well. I hope they can be of help to you! When you prioritize well, you're going to be more effective and productive all around. That's one great Little Win!
What are some of your tips to prioritizing well and being more productive? Do you write everything down first and then make a plan, like me? Do you stay focused by energizing with ZonePerfect® bars? How do you celebrate your Little Wins of the day? Tell me! Let's chat!
Let's connect! >> Facebook | Instagram | Twitter | Pinterest